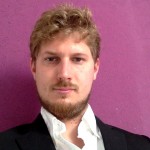 I am a postdoctoral fellow at the University of Geneva (Switzerland) in the project Space and Time after Quantum Gravity. I'm also an associate member at the University of Rennes 1 (France). I received my Ph.D. in philosophy at the University of Rennes 1 under the supervision of  Pierre Joray (University of Rennes 1) and Jiri Benovsky (University of Fribourg, Switzerland). I teach philosophy of science, metaphysics and logic. My main research interests are in philosophy of science and metaphysics, mainly on time and space, modality, mereology and objects.
baptiste.le.bihan at unige.ch
News
Call For Paper: 2017 Prize competition for essays on SPACE AND TIME AFTER QUANTUM GRAVITY. All information here.
Selected Publications